"ART is a reflection of who we are, our passions and our inspirations"    – Marney-Rose
As you browse through my website you'll see that my inspiration comes from the beauty in nature and the celebrations of life.
I invite you to see the world through my eyes.
WHAT'S HAPPENING….
CALGARY CSPWC SYMPOSIUM
AUGUST 19-24 2017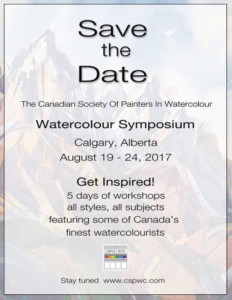 THE CANADIAN SOCIETY OF PAINTERS IN WATERCOLOUR SYMPOSIUM
Calgary August 19 – 24 2017
I will be teaching 2 1day workshops in florals.
Playful Daisies and loose and lively iries.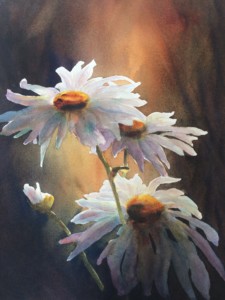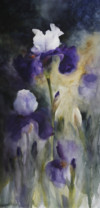 SPLASH 18 – THE BEST OF WATERCOLOUR
Coming June 2017
SPLASH 18 The Best of Watercolour is the most inspirational series of books for artlovers and  artists from all over the world.  It is a hardcover, coffee table book published by FW Media and is due out June 2017.  My painting of yellow roses titled CELEBRATION, is  included in this issue.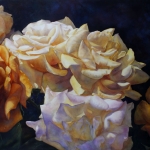 METCHOSIN INTERNATIONAL SUMMER SCHOOL OF THE ARTS
JUNE 24 and 25 2017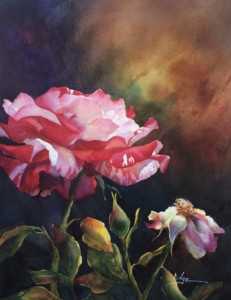 MISSA is located on Vancouver Island, outside of Victoria.  I'm honoured and excited to be able to offer a 2 day watercolour workshop on the Island.
For more information please visit the MISSA website.