THE THINGS THAT BRING ME JOY
As a child growing up in New Zealand, I was able to run free, explore and to connect to the beauty and magic in nature. I was also blessed to have been brought up in a creative family and encouraged to express my creativity in many different ways.  I was given a camera at the age of 3 and began cruising the garden to see what I could capture.  This is where it all began……
MY ART
The beauty of flowers has always created a passion within me.  My first love as I began to paint flowers was inspired by the way the light created a translucency on each petal, revealing the delicate fragility within the flower.  I am completely captivated by the way the light can change the mood in a matter of minutes, giving me another opportunity to literally see the flower in a new light.
Another part of my inspiration came from the discovery that the life cycle of a flower relates very closely to our life cycle and there is beauty in every stage.
The gift of this inspiration led to a second body of work, which is my nest series. Each one has a beautiful story to tell.  From there came a natural evolution to another body of work which incorporates flowers in a very mystical way.
MY GARDEN
I love designing my garden.  Each year I look at my garden as an evolving series of art.   I love choosing the new plants each season and nurturing them as they come into bloom.  My garden is my sanctuary and my inspiration.  Just being in the garden creates a sense of peace and tranquility within me.  When I'm in my studio, as I paint, I take myself back to my garden, and infuse this feeling into my art.
CAPTURING THE BEAUTY
Inspired by light and beauty, the camera allows me to capture a fleeting moment in time.    In a matter of seconds I can have a multitude of perspectives, which I can use at any time, the mood strikes me.
INSPIRING OTHERS
It brings me great joy to be able to share my knowledge and experience with others. I love inspiring them to tap into their own creativity.  My purpose when teaching students is to help them find a way of expressing themselves in their own unique way.
MY TREASURES
I have always had a love for treasures mainly from the Victorian era.  I am always fascinated by the fact that they are so beautiful and a created for a useful purpose.  As I view my collections I always imagine what it was like when they were used as part of someone's life.  For example, parasols, hats, china and even mail scales.  These treasures have also inspired my paintings.
MY HOME
My home is my nest.  It's a place where I can be at peace and enjoy all the things I love in my life.  When I'm not painting, I'm spending time with my family.  Both my home and my family nurture my soul.  I am so grateful to have an inspiring and blessed life, surrounded by a loving family and friends and enriched by my art and my students.
FOR A DOWNLOADABLE VERSION OF MY BIO PLEASE GO TO THE AVAILABLE DOWNLOADS PAGE.
SELECTED AWARDS AND ACCOMPLISHMENTS . . . . .
2017 SPLASH 18
2016 3rd place Realism category American Art Awards
2015 10 Page article in the International Artist Magazine
2015 Finalist Richeson 75 still Life and Florals
2014 Finalist – Bold Brush competition
2009 -2014 Finalist – Four times International Artist Magazine
Senior Signature member of the Federation of Canadian Artists
Elected Member of the Canadian Society of Painters in Watercolor
PUBLICATIONS . . . .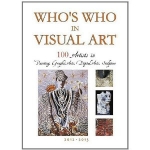 This book is published in Germany and available through http://www.amazon.de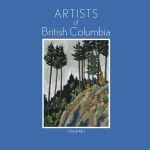 I`m one of 36 artists who were invited to participate in this amazing book. Gallery owner Jane Richardson has published this and 4 more volumes since.
North Shore News
International Artist Magazines
Art Avenue
Vancouver Sun
MEMBER OF . . . .
The Federation of Canadian Artists
Fraser Valley Artists – Chapter of the FCA.
Canadian Society of painters in Watercolour
The North Vancouver Arts Council
SELECTED EXHIBITIONS . . . .
2017
Solo show – Journee   The Ferry Building West Vancouver
2016 -2015
Eastside Cultural Crawl
2014
"Wonderland" North Vancouver Arts Council
Filberg Art and Music Festival
FCA Spilsbury medal Show
Eastside Cultural Crawl
2013
Filberg Art and Music Festival
FCA Spilsbury Medal Show
1st International Watercolor Biennial with Portugal, Spain and Canada
2012
CELEBRATION – Solo Show Arts Council of New Westminster
NWWS Waterworks 2012
2011
FCA Spilsbury Medal Show -Signature members Show
NWWS Waterworks 2011
ESSENCE – Solo show Nyree Hazelaton Gallery
Crossing Boundaries – an invitational show.
2010
The Nyree Hazelton Gallery Group show
NWWS Waterworks 2010
Chilliwack Museum Solo Exhibition
The National Winter Juried Show The Old Schoolhouse Arts center Quailicum
beach
2009
Arts 2009 – Surrey Arts Council
Leighdon Studio Gallery – Group show
Solo Show – The Old School House Arts Center – Qualicum Beach.